History
Started as a family business in Düsseldorf, Alsfeld and Frankfurt, we now serve the individual needs and requirements of our clients "personally - independently - competently" with over 26 branches nationwide.
Through growth and the expertise we have gained, we are able to offer various industries and target groups the best possible concepts with our 360° consulting approach.
2023
2023
As of 2023 we are expanding our presence in the West region with Schmitz Horn Treber GmbH with headquarters in Solingen.
In addition, the acquisition of Zwicknagel & Partner GmbH (HQ in Frankfurt) reinforces the Finance segment.
Through the partnership with Lurse AG, a leading HR and company pension scheme provider, we are bundling the company pensions division for joint positioning on the market.
In April, we expand our expertise by forming a business alliance with the brokerage house asmarit GmbH. The medium-sized company from Mönchengladbach specializes in commercial customers in the automotive and agricultural machinery trade.
EHL Versicherungsmakler + Beteiligungen GmbH (based in Pforzheim) has been strengthening us since June, primarily in the areas of logistics and IT.
Through the acquisition of the Essen-based brokerage firm indutau Versicherungsmakler GmbH, we are strengthening our expertise in the digital area as well as our Specialty Real Estate.
The acquisition of Dede & Oppermann Versicherungsmakler GmbH, based in Hamburg, enables us to expand our customer base, particularly in the area of home and property management.
2022
2022
Since January 1, 2022, our share in Olfen insurance brokers HWA Versorgungsmanagement and Helmig & Partner has allowed us to purposefully expand our market position in Westphalia and to fortify our business by adding the expertise the group of brokers possesses in such fields as multi-risk concepts for mid-size companies and insurance coverage for the bakery trade.
With the acquisition of "Denken für morgen GmbH" as of January 1, 2022 we continue expansion of the South Germany region and our business activities in Nuremberg, while further broadening our expertise in the area of pensions and the real estate segment.
We have used the first six months of 2022 as an opportunity to expand our field of expertise with two new acquisitions. The addition of LECH-ASSEKURANZ Versicherungsmakler GmbH has helped us accomplish two objectives: firstly, to grow our market position in southern Germany with a new site in Augsburg and, secondly, to scale up our team of experts in our real estate business.
For the first time in our history, the merger with WRV from Scheden near Göttingen, an insurance broker for construction and trade as well as heating, air conditioning, and sanitary installations, brought a brokerage firm to the MRH Trowe family that hails from Lower Saxony.
In the second half of the year, we managed to tap the market in northern Germany by partnering with afm Holding AG, an insurance and financial broker from Hamburg. The focus of this partnership has been placed on steadily expanding our business in the Northern Region and in the segment of upscale private customers.
Continued integration of Meyer & Löffler GmbH & Co. KG GmbH allowed us to further expand our consulting capacity, especially for corporate customers, in the northern region of Germany (Bremen).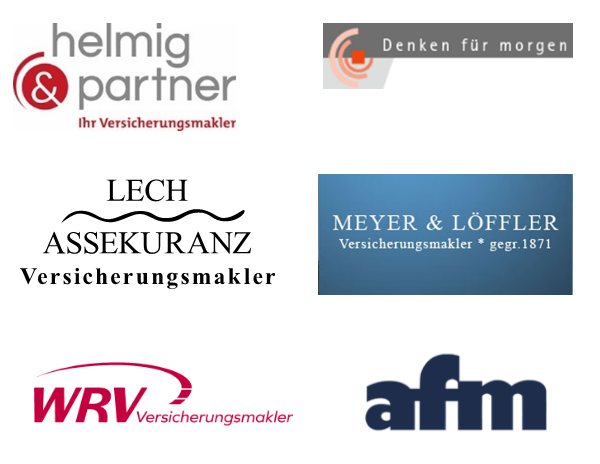 2021
2021
At the beginning of 2021 we expanded our competence fields with growth in two areas of specialization. With WIASS Wirtschafts-Assekuranz-Makler Chemnitz GmbH (headquarters in Chemnitz) we have bundled market access to include coverage capacity in the motor sector and with the fivers group we have secured market entry in Baden-Württemberg (headquarters in Karlsruhe) and consolidated the IT segment
Continued integration of Kulmbacher Versicherungsmakler GmbH allowed us to further expand our consulting capacity, especially for business customers, in the southern region of Germany (Upper Franconia, Nuremberg, Erlangen).
The acquisition of Anthes Versicherungsmakler GmbH (headquarters in Dreieich), ITUS Versicherungsmakler GmbH (headquarters in Karlsruhe) and the pension scheme specialist EKB Versicherungsmakler AG (headquarters in Karben) will reinforce our IT segment and shore up the company pension scheme.
The merger of Advertum AG Versicherungsmakler (headquarters in Stuttgart) will allow us to continue expanding our presence within the Baden-Württemberg regional market and to gain expertise in the large commercial and industrial sector. The transaction has boosted our workforce to more than 75 employees in Baden-Württemberg.
With the new Specialty sportvers GmbH, headquartered in Reutlingen, we are expanding our competence to include motor sport and motor sport events.
The acquisition of Kolb & Bär Versicherungs- und Finanzmakler GmbH (headquarters in Pegnitz) further expands our presence in southern Germany with a focus on the region of Franconia. With around 30 future employees at the locations in Pegnitz and Kulmbach we will be able to interweave our distinctive expertise in the private and commercial insurance sector.
The tenth acquisition this year, the purchase of Stadler GmbH Finanz- und Assekuranzmakler (headquarters in Schrobenhausen), reinforces two strategically important areas of our business: industrial clients and the health care sector. Synergy effects in the cooperation between M.A.R.K. med. and Stadler GmbH will continue to expand our Specialty MED.
2020
2020
In 2020 we have registered further growth. We took over the shares in FinanceRisk Assekuranzmakler GmbH on 1 January 2020 to expand our regional presence in Hesse (Frankfurt).
This transaction increased our capacity to over 85 employees in Frankfurt.
With the purchase of G. Beyer Versicherungsmakler GmbH (based in Eckental) in January 2020, we established ourselves in the regional market of Northern Bavaria.
Moreover, in addition to the regional developments, the merger with Harald Schwardt Versicherungsmakler GmbH, headquartered in Düsseldorf and Idar-Oberstein and Schwardt + Klotz GmbH (Pforzheim) in 2020 has also extended our competence in the area of securities insurance. This transaction increases our presence in the West region to more than 80 employees and it expands our "Specialties" spectrum.
2019
2019
Since January 2019, we have expanded our presence in North Rhine-Westphalia. With the Nofri GmbH insurance broker transaction we are establishing our presence even more strongly in this regional market. With well over 70 employees in this region, we are one of the largest owner-managed brokers in this federal state.
2018
2018
In January 2018 we reported the addition of FRISCHLEDER Versicherungsmakler GmbH and M.A.R.K.-Versicherungsmakler GmbH. Thus we strengthened our competence with in-depth know-how in the real estate sector. The expansion and approval of FRISCHLEDER in Switzerland offers additional growth opportunities.
In the same year, MRH Trowe GmbH Holding was rebranded as MRH Trowe AG Holding.
2016
2016
With the merger of the industrial insurance broker MRH Group and the TROWE Group in Düsseldorf in 2016, we established a strong, up-to-date foundation.
By extending the business offices to Kassel, Munich, Berlin, Kronach and Hamburg, we expanded our special units on the regional level.
2013
2013
With the takeover of Sedlmair Assekuranzmakler GmbH in 2013, our position in southern Germany was further expanded.

2012
2012
For example, in 2012, we transferred our private business into an efficient and specialised unit through the merger with H+W Financial Solutions Group GmbH.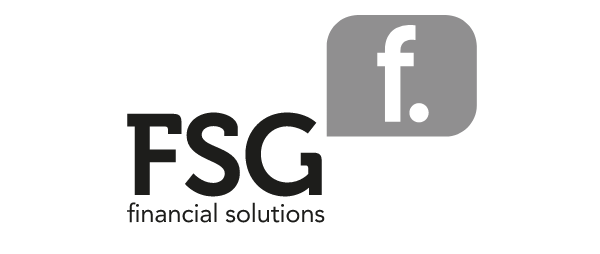 2005
2005
In 2005 we expanded our expertise in the special field of "Architects/Engineers" in Munich. With the takeover of Eberle GmbH, insurance brokers for building professions and liberal professions, we bundled an experienced expert team into one unit.

1950
1950
Since 1950, we have been assisting our clients with the best possible insurance, pension and risk management protection. We want to continue to develop ourselves as a company, never losing sight of the essential: Quality, solidity and reliability. The constructive expansion of our business units embodies our corporate strategy, and so do our digital development approaches and modern tools.